QR codes can save you money
BUFFALO, NY (WIVB) - It's just a box with a unique black and white pattern but to tech-savvy shoppers the Quick Response code - or QR code - is a money-saver, and to business owners it's a money-maker.
"We're fighting for every penny. So every way we can get in front of someone is one more opportunity," said Dave Schueckler, owner of The Treehouse, on Elmwood Avenue in Buffalo.
The Treehouse has a QR code in the window of the downtown toy store in the Elmwood Village and he says for off-hours, it's vital.
"It's linked to our website. So people can shop at their leisure at home and check and see to see if we have a product and call or they can come in," he explained.
And you can't miss the QR codes in the window of Hand Of Doom Tattoo. "These things make it great from people to access the website," said Josh Schlageter of the tattoo store.
You'll also find QR codes offering special discounts and coupons in mailings, catalogs, magazines and pamphlets. They're even used in house hunting.
Alyssa Mayer is an Interactive Strategist for Travers Collins & Co. She creates QR codes for her clients. "You want something fun and engaging so that people want to scan it and go through to the website," she said.
How do QR codes actually work? It's really simple - even for non tech-savvy people out there. Just download a QR reader app that's compatible with your smartphone. Then you just scan the QR code using your smartphone's camera and you will be automatically directed to a website.
Here's a link to a popular free QR reader app for iPhones. There are apps for Android phones available for free also.  Try searching for "QR reader" in iTunes or the Android Marketplace.
Once you have a QR reader installed, give it a try using the one below. You'll be automatically sent to WIVB.com's Consumer Tech section.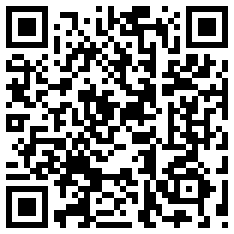 At first I didn't really know what they were about, so I had a little bit of a learning curve there but now I'd say I use them more," said Fritz Abel.
Across Europe and bigger cities nationwide the popularity of QR codes have exploded. Buffalo is slowing catching on to the trend.
"Digitally in general I think we're a little behind the trend [in Buffalo], but you definitely have clients that want to push that envelope," said Mayer.
If you keep your eye out for them, QR codes might just save you some time and money.