GlobeNewswire
Dragonfly launches as new electric adventure vehicle redefining personal mobility
Patented Full-Tilt steering offers a full-body experience and flow on par with surf, snowboarding, and skateboarding to make every trip an enthralling adventure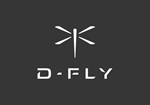 News provided by
DFly
Sep 19, 2023, 9:00 AM ET
NEW YORK, Sept. 19, 2023 (GLOBE NEWSWIRE) -- Today, D-FLY Group launched a first-of-its-kind electric adventure vehicle, Dragonfly, which reimagines personal transportation by blending exhilarating flow with daily practicality to transform even the conventional commute into a spontaneous adventure.

Conceived by adventurist and entrepreneur Jez Williman, the Dragonfly stands alongside surf, snow, and skateboards as the coveted "fourth board" for outdoor enthusiasts and extreme sports aficionados globally.
"Adventurists seize every opportunity to inject excitement into their lives, and now as we move from reservations to vehicle sales, Dragonfly delivers that flow," said Williman. "Every journey on a Dragonfly transcends mere travel, becoming a thrilling adventure. Our electric adventure vehicle offers a new option for on- and off-road trips, with an unparalleled experience."
Purposefully built for an immersive experience, Dragonfly stands out among every other personal mobility option for its full-body engagement and quality:
Patented Full-Tilt Steering Creates Flow: Dragonfly offers a unique dual-mode steering system. Drivers can either tilt their body to lean into curves, reminiscent of skateboarding or snowboarding, or utilize the handlebars to steer, like a bike. The depth of engagement allows Dragonflyers to carve out turns right on the city streets.

Intelligent Engineering Delivers Performance: Dragonfly brings the thrill of sport performance to a groundbreaking personal electric adventure vehicle. Its design ensures enhanced maneuverability at higher speeds, stable one-handed steering, and numerous other innovations.

Safety, Efficiency, and Style Inspire Pride: Dragonfly is designed with state-of-the-art safety features ensuring a secure ride, while its advanced battery technology ensures longer journeys and sustainability with lower environmental impact.

"The way we move is changing — technology is setting us free and enabling us to be more environmentally responsible at the same time," said Williman. "Short trips can be both fun, reliable, and sustainable as parts of the world transition away from cars and towards other vehicles. Dragonfly is the future of personal mobility."
Equipped with two powerful 500W motors, Dragonfly can maintain speeds of up to 32 mph and has four different ride modes. Four-wheel braking combines with automotive-grade front and rear lighting and rear turn signals for safe driving day or night, across terrains.
With independent and adjustable dual wishbone hydraulic damped sprung suspension on each of the four wheels, reverse gear so you never put your foot down, as well as automatic traction control, Dragonfly delivers top-of-the-line performance and an unparalleled feel.
The digital display with full vehicle diagnostics and smartphone sync allows Dragonflyers to customize their ride experience — matching braking intensity, acceleration curve, and ride modes to preferences and needs. Moreover, Dragonfly is fully serviceable at home and able to be upgraded and maintained completely by the owner.
Made with sustainable materials as well as upgraded electric battery power, Dragonfly blends optimal performance with an eye toward environmental impact.
For easy storage, Dragonfly occupies a footprint of just under 45 square centimeters vertically once folded.
Dragonfly is available in two trim options — the standard DF and the upgraded DFX. The DFX adds additional features including a precision molded front fender (or a carbon option), polymer mud guards on all four wheels, aluminum handguards, integrated turn signals, and all-terrain tires.
Now shipping nationwide in the US, every Dragonfly comes fully assembled, with a three amp charger and tool kit.
Start carving your path toward the future and reserve your Dragonfly today at d-fly.com.
About Dragonfly
Dragonfly is a personal electric adventure vehicle with patented Full-Tilt technology that provides a full-body steering experience and transforms even the most basic of travel into a spontaneous adventure. More than just a personal vehicle, the Dragonfly reimagines transportation with an eye toward adventure and a more sustainable future.
Created by adventurist, engineer, and entrepreneur Jez Williman when recovery from an injury forced him to rethink the existing landscape of personal mobility, Dragonfly is the first product from parent company D-Fly Group, which is based in London, UK. D-Fly Group brings together the best and the brightest minds in engineering, transportation, and design, from companies that have led on everything from e-bikes to rockets, to create the next evolution of high-end personal transportation.
Learn more about Dragonfly and D-Fly Group at d-fly.com.
LaunchSquad for D-Fly
dfly@launchsquad.com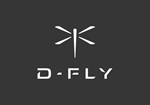 NOTE: This content is not written by or endorsed by "WIVB", its advertisers, or Nexstar Media Inc.
For inquiries or corrections to Press Releases, please reach out to GlobeNewswire.