Get creative with your mom's gift this holiday season
On Christmas morning, millions of moms will be waking up to the gift of a robe. And, if this "Saturday Night Live" sketch is anything to go by, they might not be too pleased about it. That's why you should be looking for gifts for your mom that aren't a robe — and while you're at it, buy her more than one thing.
We put together this guide with gifts for all kinds of moms, from coffee machines to Kindles to LEGO sets. And, OK, some moms genuinely do have a robe on their Christmas list, but if that's the gift you're going to buy, you should make it a good one. Whatever your mom's into, there's the perfect gift out there for her.
Best mom clothes and fashion accessories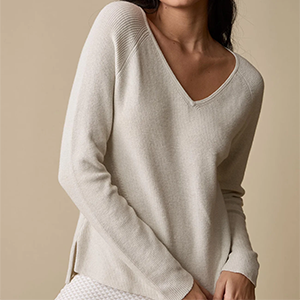 A. Putnam, Washable Cashmere Sweater
This sweater is like wearing a hug.
Sold by Amazon
If your mom's fashion choices are better than yours, she'll love this cashmere-blend sweater. We tested it and found it's like wearing a hug. It's super-soft and is versatile enough for casual wear or with dressier outfits. It has a relaxed fit and a deep V-neck, which make it look trendy, but it still has enough timeless appeal that it won't go out of style.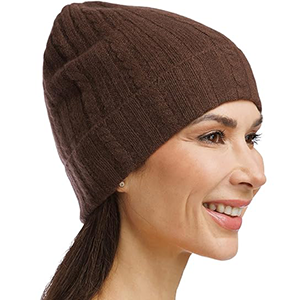 Fishers Finery, Women's 100% Pure Cashmere Cable Knit Hat
Soft and cozy, this beanie is perfect for topping off winter outfits.
Sold by Amazon
Winter is coming — or maybe it's already in full swing where you live. And, we'll let you in on a little secret: Moms get cold, too. This beanie is made from pure cashmere, so it's a cut above your average wooly hat. It's soft and so warm. It comes in 11 hues, including black, cappuccino, stone and eggplant.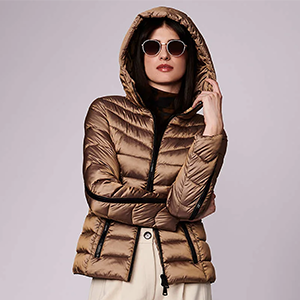 Bernardo, Metallic Zip Around Funnel Puffer in Gold
A sleek, flattering option for winter fashion.
Sold by Amazon
Your mom deserves to stay warm this winter and look cool while doing it. This puffer jacket is a fashionable choice, coming in gold or metallic gray. It has a stylish funnel hood and is well-insulated with a faux-down material made from recycled plastic bottles.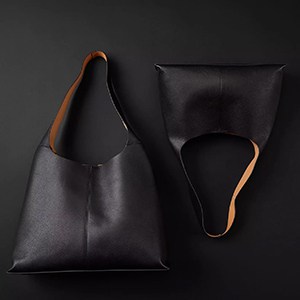 This bag holds everything and the kitchen sink.
Sold by Amazon
It might be pricey, but if you're looking to treat your mom, she'll be blown away by this high-end hobo. Fits most tablets and the brushed antique hardware is gorgeous. It's a roomy bag with internal pockets to help keep things organized.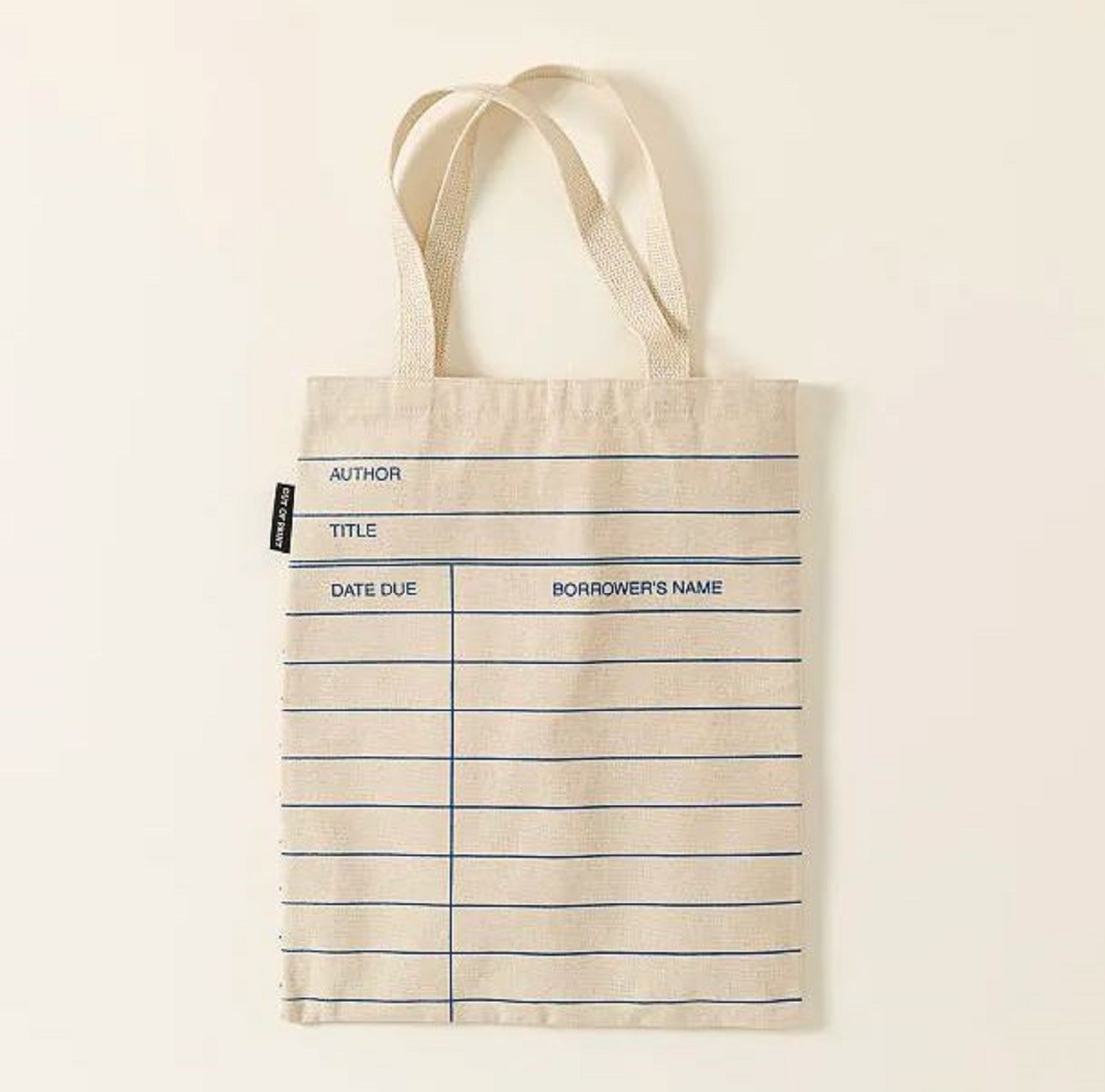 Uncommon Goods, Library Card Tote Bag
Perfect for the mom who loves to read.
Sold by Amazon
Tote bags are super-useful for grocery store runs, shopping trips or even as a fashion statement. If your mom loves books and reading, this library card tote makes a great gift. She can show off her book obsession and you can score brownie points for buying a gift that's genuinely thoughtful.
Best robes and slippers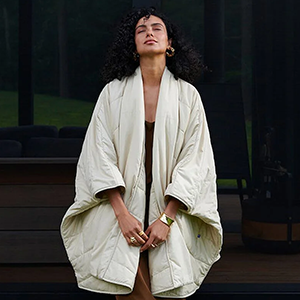 Casper, Snoozewear Blanket Robe
Wear the coziness of a comforter all day long.
Sold by Amazon
We said no robes, but this one is different. It's more blanket than robe, so it's perfect for moms who like to stay cozy. If your mom is always curled up under a blanket or complaining about being cold, look no further for a gift. This robe is like a wearable comforter with convenient pockets. It comes in white, indigo and oatmilk.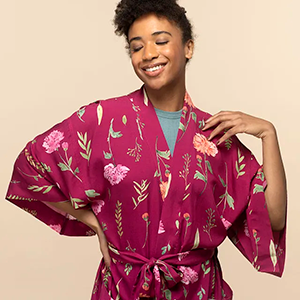 Uncommon Goods, Birth Month Flower Robe
A comfy choice featuring Juliet Meeks' watercolor artwork.
Sold by Amazon
If your mom genuinely wants a robe for the holidays, make it a good one. This robe is adorned with gorgeous watercolor artwork by Juliet Meeks. Each one features a birth month flower, so you can tailor it to make it personal for your mom.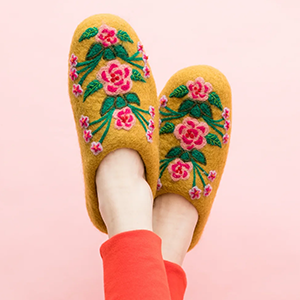 French Knot, Secret Garden Slippers
Luxurious, floral vintage slippers for relaxing around the house.
Sold by Amazon
Staying cozy extends beyond robes and these slippers are the ultimate blend of style and comfort. They're hand-felted and embroidered with a floral design. They have a 1920s-inspired look that's effortlessly elegant.
Best kitchen appliances and accessories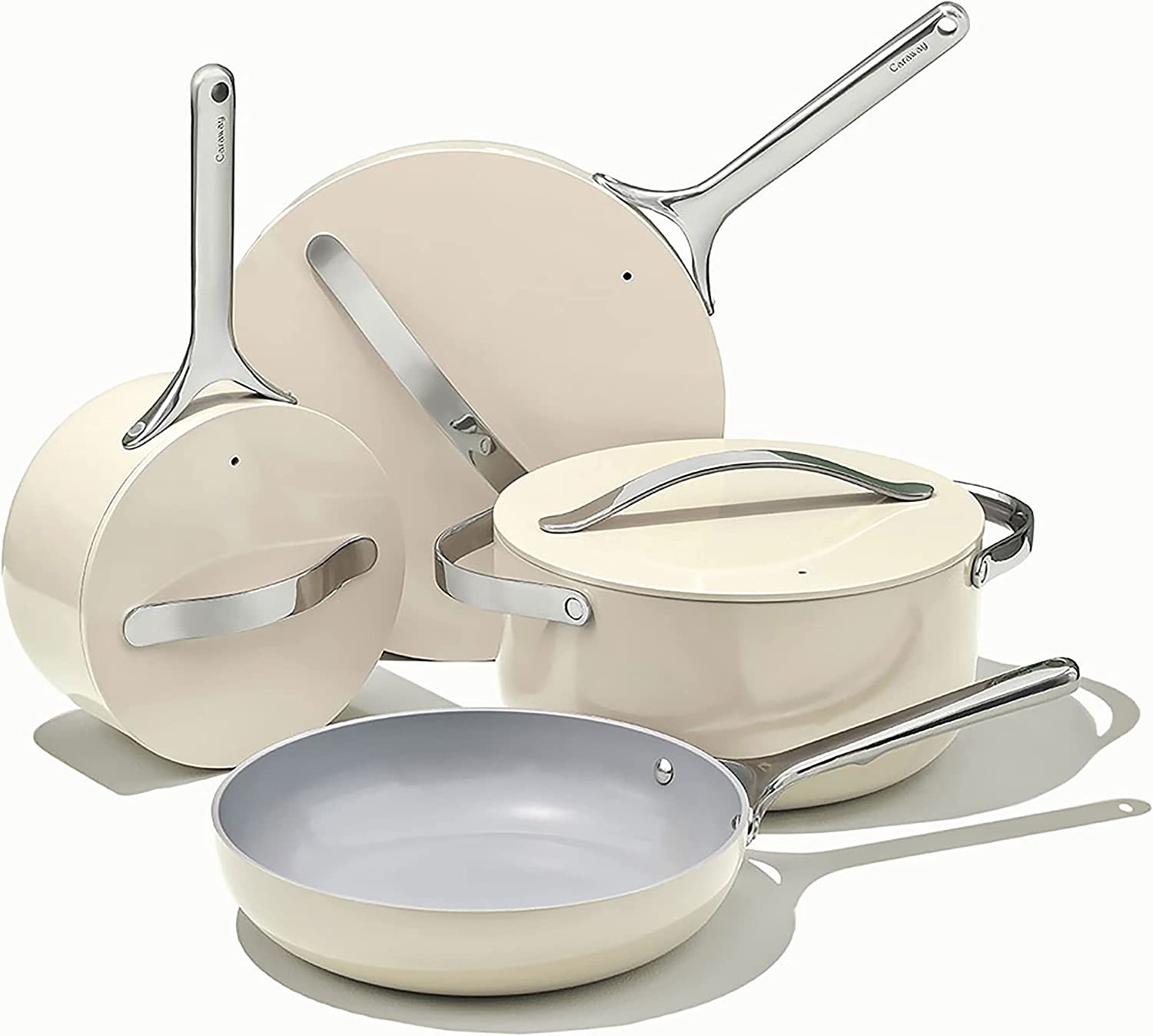 Caraway, Nonstick Ceramic Cookware Set
With a beautiful design and easy-to-clean material, this pick earns our expert's praise.
Sold by Amazon
Caraway's Cookware Set makes the perfect gift! Cookware from Caraway is beautiful, low-maintenance, and easy to clean. Plus, these nonstick cookware sets feature even-heat distribution and nontoxic ceramic coating. The eco-friendly packaging and sleek storage features are bonuses unique to the Caraway brand. The set comes in an array of aesthetically pleasing colors, which makes the pots and pans pretty enough to leave out on your stovetop even when you're not cooking.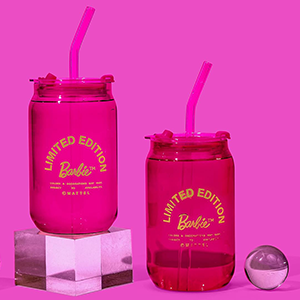 Dragon Glassware, Barbie Drinking Glasses, Set of 4
Hi Barbie! Fun, bright, cute and unbreakable.
Sold by Amazon
These bright pink can-shaped glasses are perfect for the mom who got a bit obsessed with Barbie this year. Let her live out her magenta fantasies with this set of four glasses. With the removable lids and straws, they're great for iced coffees and for on-the-go use.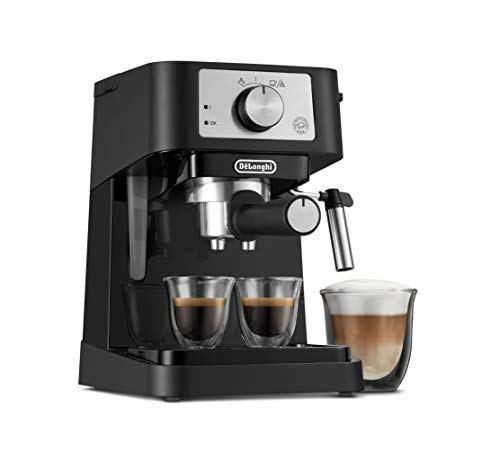 De'Longhi, Stilosa Manual Espresso Machine
Affordable and simple to use.
Sold by Amazon
If your mom is rarely uncaffeinated, consider buying this espresso machine. It's affordable but still worth buying. We tested it out and found it easy to use, even for people without any espresso maker experience. It has a steamer wand for making specialty drinks, such as cappuccinos and flat whites.
Best beauty and wellness products
A time-saving hair tool.
Sold by Amazon
Although it's expensive, we tested this high-end hair styling device and think it's definitely worth the money. It's great for curling, styling and drying hair. Our notes from testing are that it's easy to use, doesn't damage hair, and makes users feel like a hair model pretty much daily.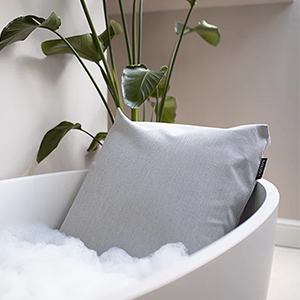 BADESOFA, Bath Sofa – Back Bath Pillow
Water-resistant and comfy.
Sold by Amazon
For some moms, the only place they can truly experience peace and quiet is in the bathroom. This "bath sofa" is a water-resistant pillow designed for use in the tub, so your mom can enjoy longer, more comfortable baths. It comes in small, medium and large sizes, in six colors, including charcoal and blue.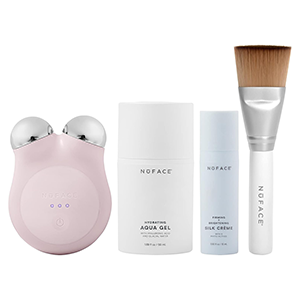 An ideal starter set for facial toning.
Sold by Amazon
The BestReviews Testing Lab tried this facial toning kit and it was a hit. According to our tester: "This is one viral beauty product that's worth the hype. After a month of regular use my skin felt firmer and looked radiant. But the best part is that these mini-sessions allow you to sit still and focus on yourself for a few minutes. And that's priceless."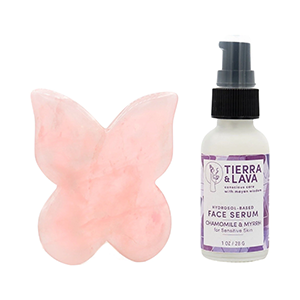 Beautyologie, Tierra & Lava Chamomile & Myrrh Face Serum + Butterfly Gua Sha Set
Soothing and anti-inflammatory for the skin.
Sold by Amazon
This beauty set contains a facial serum and a massage tool. Combined, the goal is to soothe irritated skin, reduce inflammation and relieve redness. If your mom struggles with dry or irritated skin in the cooler months, she's sure to appreciate this.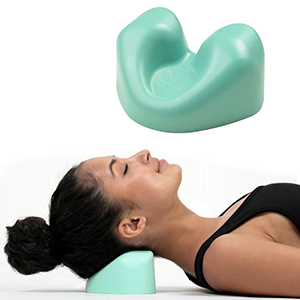 CranioCradle, Home Therapy System
An easy way to relieve head and neck discomfort.
Sold by Amazon
Does your mom suffer from head and neck pain? If so, this device might help her out. It can be used in a range of ways to support the head and neck and relieve tension. Some people also find it helpful as a general stress-relief tool — something many moms would appreciate.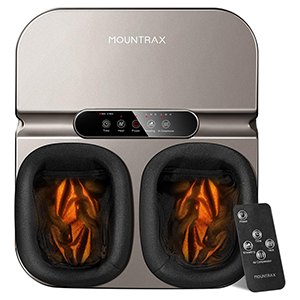 MOUNTRAX, Foot Massager Machine with Heat
Relaxation for tired feet after a busy day.
Sold by Amazon
Whether they are standing all day for work or busy running around after kids, there are few moms who would say no to a foot rub. And this foot massager is even better than a foot rub from a person because it provides heat, lets users select their massage preferences and they don't have to say "thank you" afterward.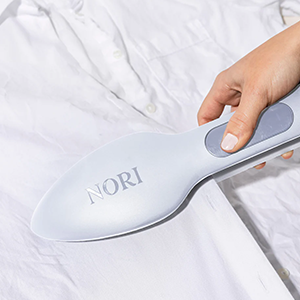 Nori, The Nori Press Steam Iron
A time-saving de-wrinkling tool for any outfit.
Sold by Amazon
This handy little steam iron doesn't require an ironing board to work. It's the perfect gift for the mom who likes to look neat and put together, but hates ironing. It's quick and easy to use, but produces excellent results that rival full-size irons. It's also great for travel.
Best technology gifts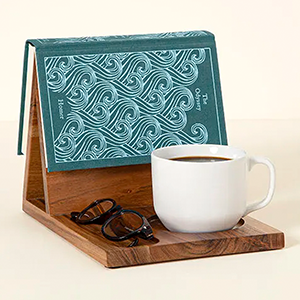 Uncommon Goods, Book Nook Reading Valet
Keeps all your reading essentials in one place.
Sold by Amazon
Is settling down with a book your mom's go-to way to relax? If so, this book valet is a winner of a gift. Not only does this wooden stand look gorgeous, it's highly practical. One part keeps books open at their page, while the rest of the stand provides spots for a drink, reading glasses and a phone.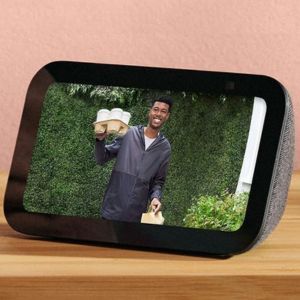 Amazon , Echo Show 5 (3rd Gen, 2023 release)
The ultimate smart home assistant.
Sold by Amazon
The Echo Show 5 is a smart home assistant and so much more. It has a screen, which many people use for displaying recipes. Our tester recommended it for anyone who "spends time in the kitchen, or is intrigued by the idea of having their home being controlled by smart technology." But, the screen also lets people watch videos or have video chats, so it's a nice gift if you don't live close to your mom as it gives you a chance to keep in touch in new ways.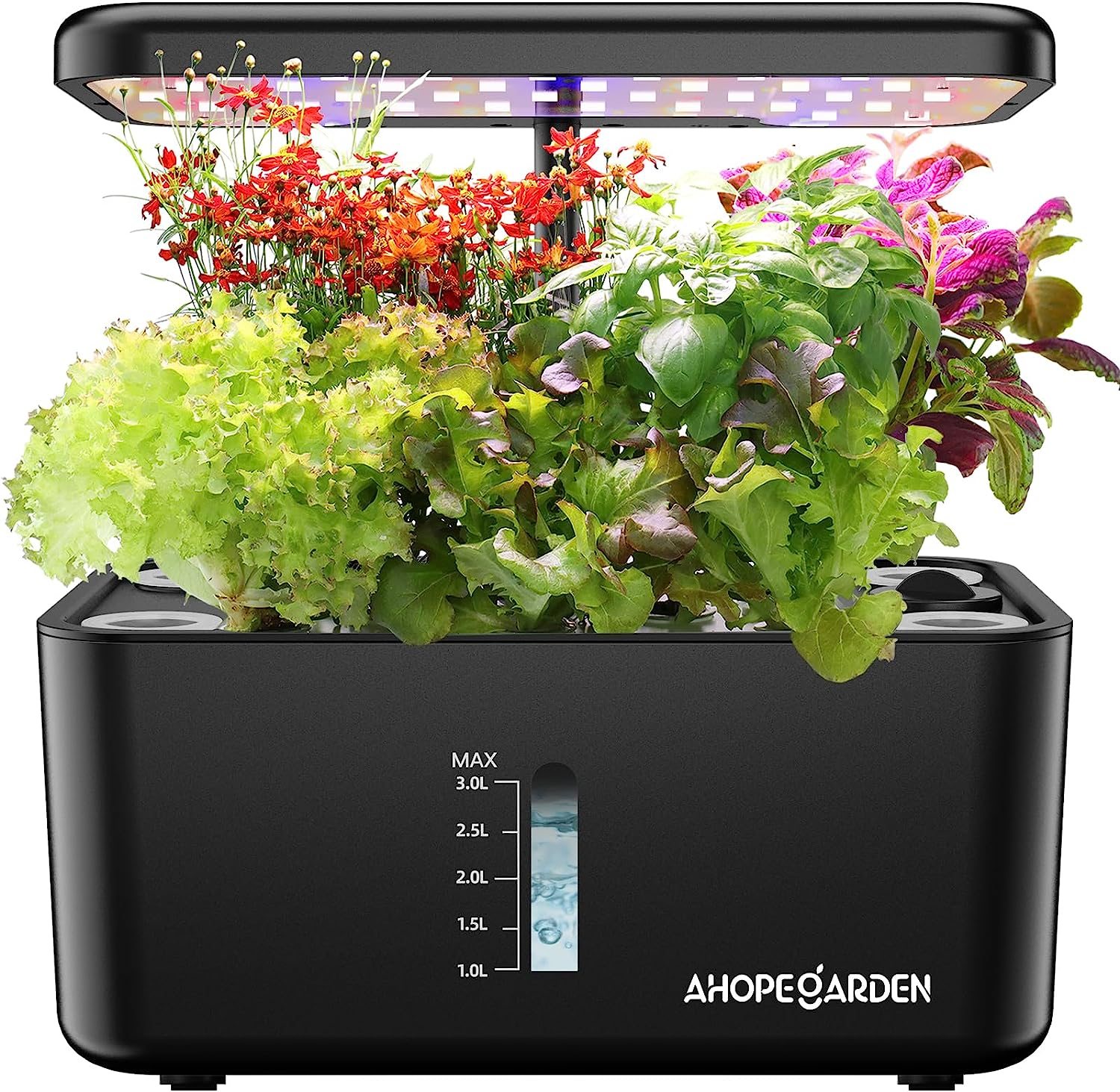 Ahopegarden, Indoor Garden Hydroponic Growing System
Cost-effective indoor gardening.
Sold by Amazon
We tested out this hydroponic garden system and were impressed with its speed — we had edible lettuce in just three weeks. It's also great for herbs and some other leafy greens, so keen cooks will love it. We also found it ran quietly, which is a big deal for some.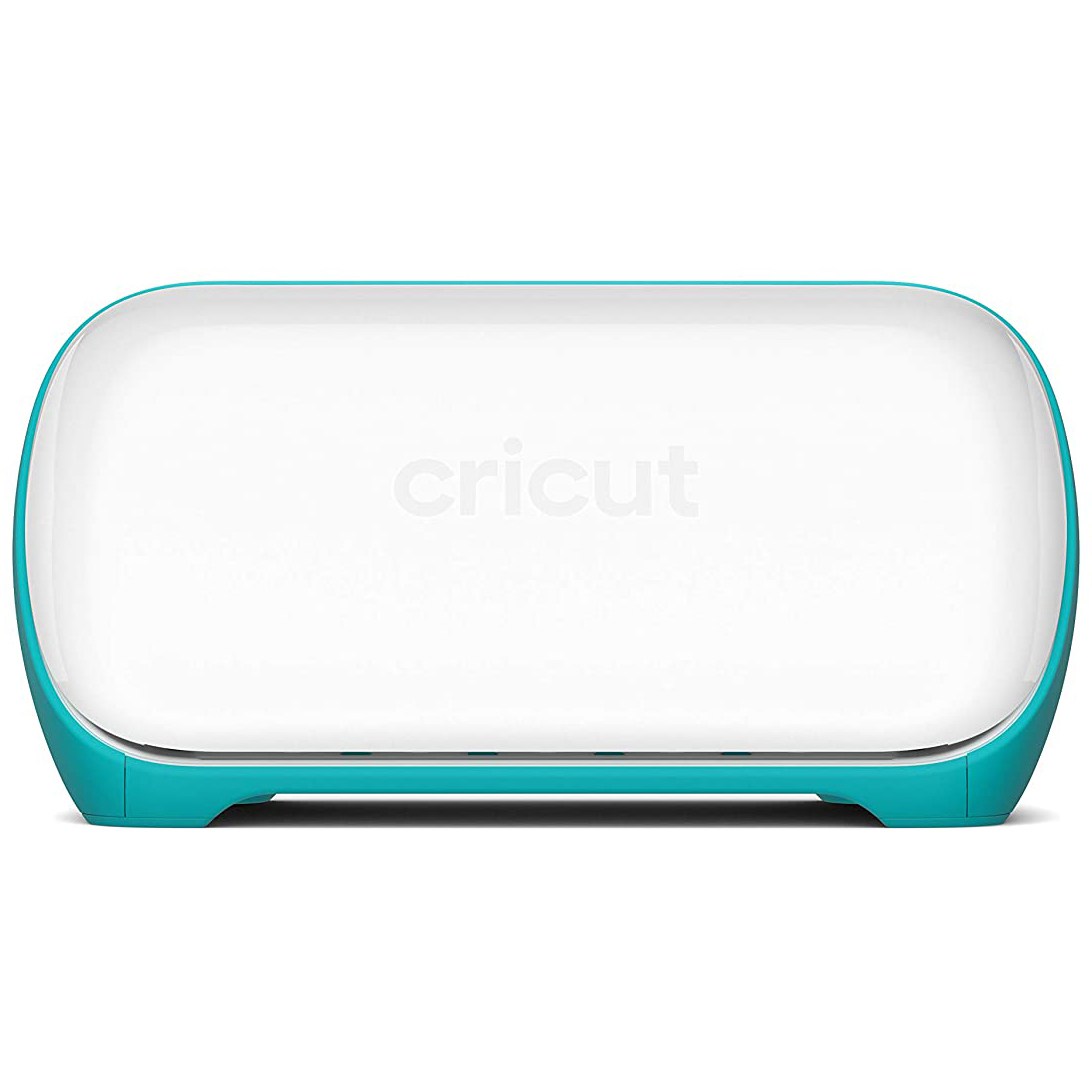 Perfect for scrapbooking, card-making, embossing and other crafty endeavors.
Sold by Amazon
Moms into crafts will love getting to grips with this versatile cutting tool. We tried it out and were happy with its performance. Our tester said, "I love that it's super easy to set up, making it an incredibly accessible tool. Anyone could learn how to use this."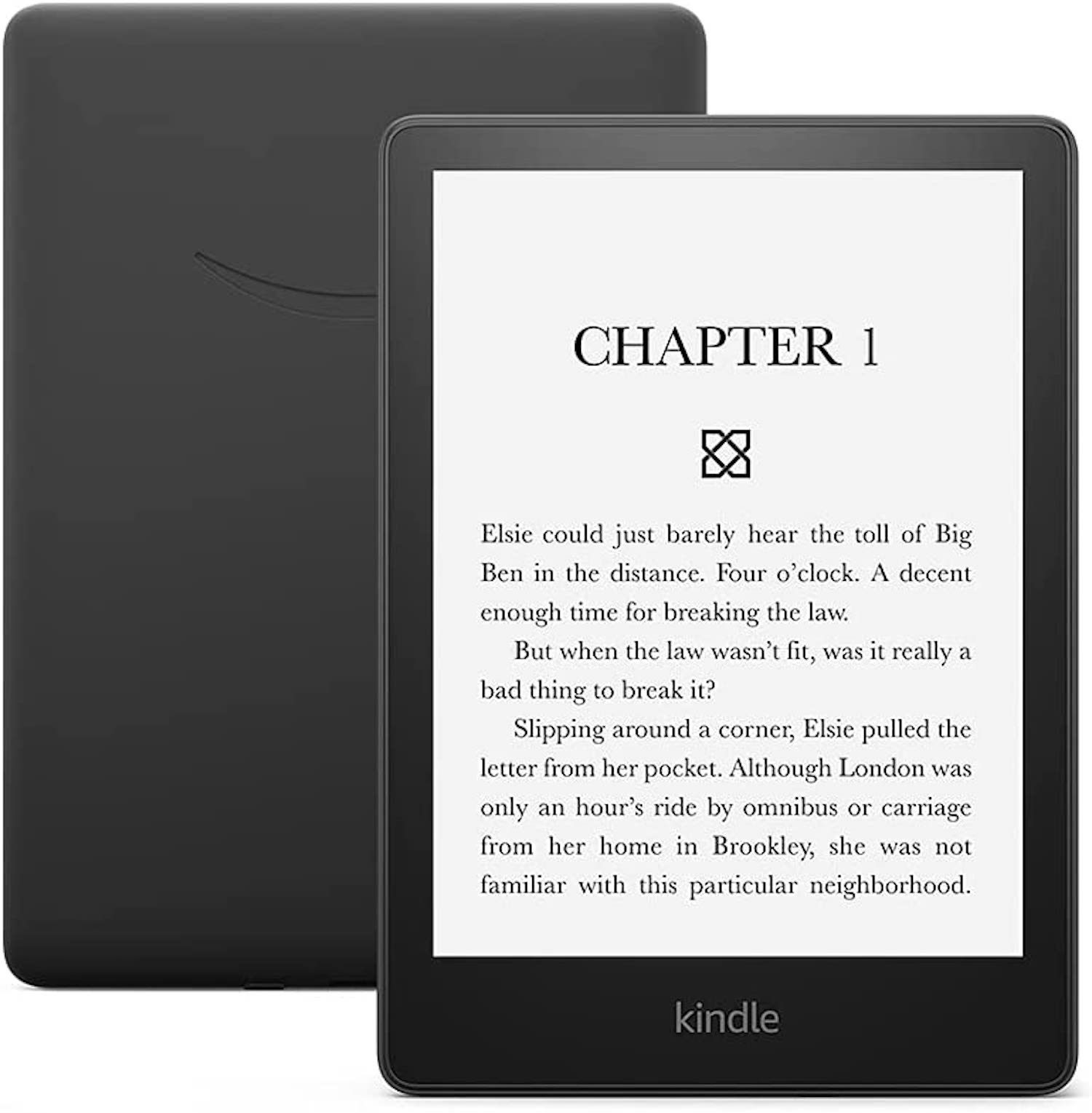 Light with a larger screen to make reading easy.
Sold by Amazon
If your mom loves reading and doesn't already own an e-reader (or owns an old one that needs upgrading), you've just found the perfect gift. Although some love the tactile nature of paper books, a Kindle can store thousands of titles and is so small and light that it's ideal for traveling or taking on the go. The warm white backlight also makes it ideal for reading in bed.
More of the best gifts for moms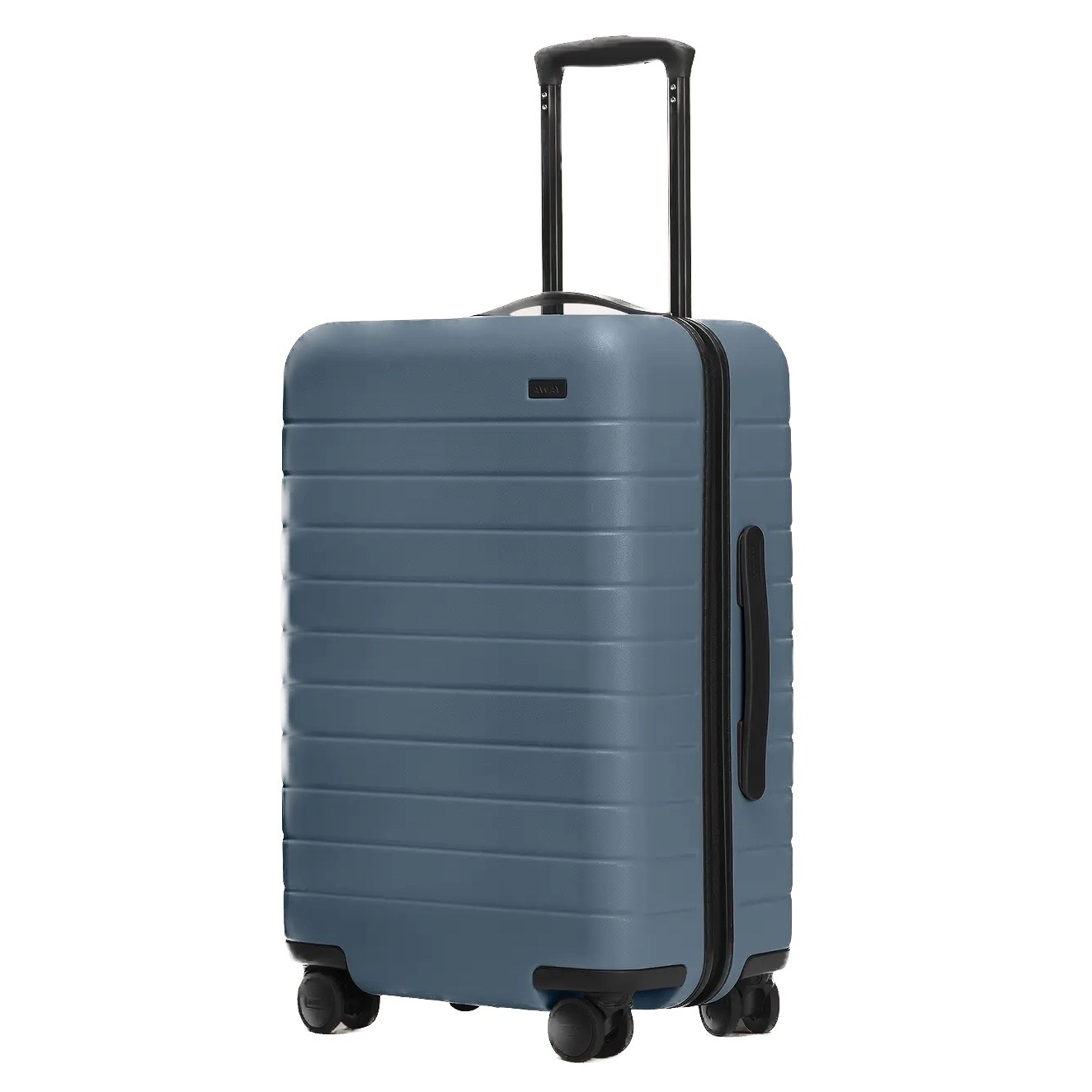 Large, durable and great for seasoned travelers.
Sold by Amazon
This carry-on suitcase is a thoughtful gift for a mom who travels a lot, whether for work or for fun. This is the biggest size, which is designed to fit in the overhead bins of most U.S. airlines. It's hard-sided, so it's durable and protects whatever's inside it. We tested this product and our tester said it was "the nicest carry-on we'd she'd ever used."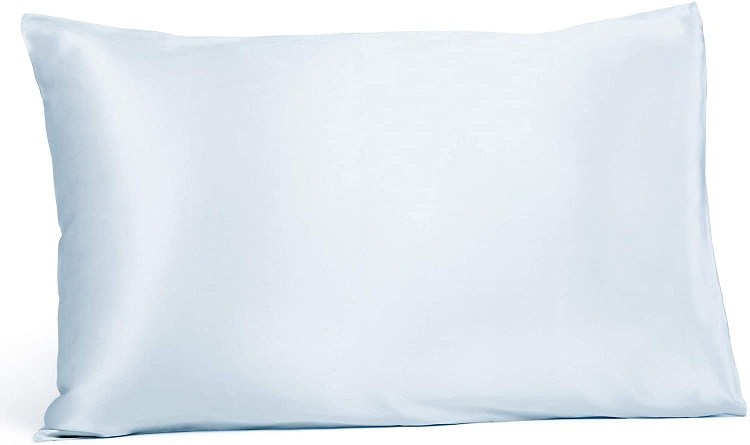 Fishers Finery, 25mm 100% Pure Mulberry Silk Pillowcase
A superior choice to enhance sleep.
Sold by Amazon
Silk pillowcases have a range of benefits, including feeling cooler than regular pillows to sleep on, helping retain skin moisture and protecting hair. This pillowcase is made from silk on both sides and comes in 19 color choices, including navy, burgundy and white.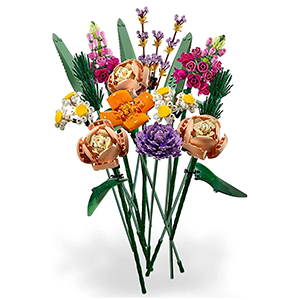 LEGO, Icons Flower Bouquet 10280 Building Decoration Set
A creative way to create a bouquet.
Sold by Amazon
Flowers are beautiful, but they don't last. However, this Lego flower bouquet will stick around for years — or until your mom wants to pull it apart and make something else. Not only is it pretty, but it's a nice gift for moms who like crafts or miss building LEGO sets with their kids.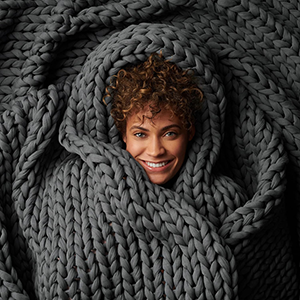 Bearaby, Napper Organic Hand-Knit Weighted Blanket
Comfortable, breathable and soft, this weighted blanket is perfect for moments of calm.
Sold by Amazon
Made from a chunky knit fabric, this weighted blanket not only helps with relaxation, but it looks incredibly stylish. So, if your mom loves beautiful home products and could do with de-stressing, this might be the perfect present.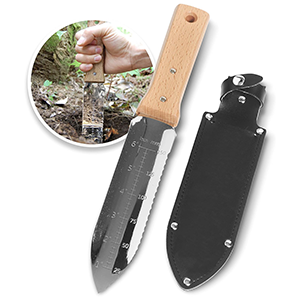 Nisaku, The Original Hori Hori Namibagata Japanese Stainless Steel Weeding Knife
A handy gardening tool for planting.
Sold by Amazon
This practical yet beautiful gardening tool is great for planting and weeding. Moms who love spending time on yard work will appreciate its simplicity and versatility. The markings on the blade are handy for getting the correct planting depth.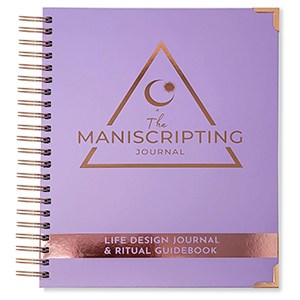 The Maniscripting Journal, Life Design Journal & Ritual Guidebook
Manifest it all.
Sold by Amazon
Nothing says "you deserve some time for yourself" than a gift that is precisely meant to be used for just that. The Maniscripting Journal is a place where mom can track habits, make plans and manifest all kinds of goodness. "The powerful process of visualizing and writing down your desires will help activate your subconscious mind, enabling you to achieve anything you set your mind to." Sold!
Want to shop the best products at the best prices? Check out Daily Deals from BestReviews.
Sign up here to receive the BestReviews weekly newsletter for useful advice on new products and noteworthy deals.
Lauren Corona writes for BestReviews. BestReviews has helped millions of consumers simplify their purchasing decisions, saving them time and money.
Copyright 2023 BestReviews, a Nexstar company. All rights reserved.